(yes that's me^)                                     Photo: Siddhartha Chattopadhyay
Traveling for months on end with only a backpack, seeing the epic Himalayas, breathing in the beauty of the Taj Mahal, exploring and volunteering in Nepal, catching a perfect wave in Bali always have been dreams of mine. Finally gaining the courage to go out into the unknown and seek out an adventure of a lifetime is what happened…
Learning early in life that if you want something you have to go out and get it. Having gained enough confidence to tackle the things that matter dearly to my heart has been a great transition to doing bigger and better things with my existence. Often times fear stands in the way of our dreams – all the "what if's" pop-up and then we begin to think about the things that could go wrong compared to the amazing things that will happen if we take a chance at our deepest desires.
Then like most GREAT decisions in my life I decided to say two of my favorite words:
"F*ck It!"
On July 12th I decided to quit my job and take a seven month vacation to travel solo and experience life on a new level 🙂 With that time-frame off from work I knew that this would give me enough time to explore the huge world we live in on my own terms.
So often we take a vacation for only 1-2 weeks at a time. By the time its over we are back into the monotony of our daily routines and only wishing we could have stayed a little longer. Unlike a normal vacation this was a mini-retirement. Something I had learned about while reading the 4-Hour Workweek by Tim Ferriss.
"For some reason, we see long-term travel to faraway lands as a recurring dream or an exotic temptation, but not something that applies to the here and now. Instead — out of our insane duty to fear, fashion, and monthly payments on things we don't really need — we quarantine our travels to short, frenzied bursts."  -  Rolf Potts
As I learned so many people retire at such a late age and just seem to be living some what boring lives at the back end of their existence.
Whats the point of having a life savings if we are not actually going to LIVE.
People say someday "I'll do this" or "I'll do that." While thinking in the future: "things will all fall into place." I strongly believe this to be a misconception for many people – if you want to do something you have to go for it!
"For all of the most important things, the timing always sucks. Waiting for a good time to quit your job? The stars will never align and the traffic lights of life will never all be green at the same time. The universe doesn't conspire against you, but it doesn't go out of its way to line up the pins either. Conditions are never perfect. "Someday" is a disease that will take your dreams to the grave with you. Pro and con lists are just as bad. If it's important to you and you want to do it "eventually," just do it and correct course along the way."  -  Tim Ferris
A fear of mine: to work my whole life till retirement and not have done anything extraordinary 
This was not an escape from my life but a reexamination of it. A chance to live out some dreams, travel, explore new terrains and explore my inner-self. Traveling for me has been more than just seeing new sights – it is in itself an education. You begin to see life through new lenses and
have different insights on the way you live life compared to others. Living overseas long term gave me a new gratitude for how good we really have it in America(something I try to remind myself daily.)
To take months off from work and volunteer in Nepal was atop my fuck-it-list. There had always been a unexplainable gravitational pull to go to the Himalayas – a calling if you will. The beauty and mysticism appealed to me for a long time.
Knowing since I will be on that side of the world why not check out some other countries(India and Indonesia). After months and years of poking at the idea of taking a leap of faith, I have finally decided to muster up the courage to do it. So volunteering in Nepal for two months turned into a mini-retirement of seven months.
I found a NGO(non-government organization) called All Hands Volunteers. You work six days week for seven hours building schools that were destroyed during the earthquakes in April'15. They feed you and give you shelter in exchange for your work. Sending in an application and getting accepted to work for 6 weeks on Project Nepal. From there I had two weeks to go all in on this trip of a lifetime that was just bouncing around in my head. Having to present my travel itinerary and travel insurance I had to get the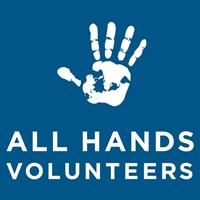 ball rolling.
BOOM! It was actually happening.
A month later I bought a non-refundable one-way plane ticket to Mumbai, India.
I know some people may be thinking: "How could you afford something like this?" The truth is you can travel on the cheap now-a-days. It just takes a little research and willpower. Having saved a lot of money from not drinking for 10 months helped me save some coin as well.
Personally spending money on experiences is more fulfilling to me than buying material goods. The memories I had will last forever, compared to the fleeting glimpses of happiness that new cars, clothes, and electronics bring. I looked at the trip as investing in myself…
 THE 7 MONTHS OF AWESOMENESS:
 One month in Mumbai(Bombay), Delhi, and Pune, India
Taj Mahal
Osho Meditation Center
Gateway of India
Five months in Nepal
Started in Kathmandu
Went to All Hands Volunteers in Nuwakot for 6 weeks
Trekked the Manaslu, Tsum Valley, and Annapurna Base Camp (30 days)
Exteneded with All Hands for another 7 Weeks
Chilled in Pokhara for a week
One month in Bali, Indonesia
Seminyak
Relaxing Ubud
Sanur
Surfing in Serangan
The poo-crew and I building a toilet for our base
The plan was to go into Cambodia, Laos, Thailand and Vietnam but falling in love with All Hands and Nepal I decided to stay there another four months. Nepal was of course my favorite country. Volunteering turned out to be an adventure of a lifetime. To this day the most fun and rewarding experience I have ever had.
Having the opportunity to do construction work on new schools with people from all over the globe was something unreal and unforgettable.
Fear and resistance can hold us back in life. Having learnt over the past few years that one must take Bold ACTION in order to do big and amazing things in life.
The lovely Bachchhala school work-site
Being blessed with a good job is something that I have always been grateful for. The fear of leaving such a secure income scared me greatly. Sometimes sacrifice is needed in order to chase dreams though. Not knowing what I'd be doing when getting back was part of the fun of it. Luckily I got my job back tending bar.
This just goes to show that fortune does really favor the bold.
"What we fear doing most is usually what we most need to do."  -  Tim Ferris
For me I get a thrill on being different and a non-conformist in society. It is like people know what is best for you telling you: "O you should do this and that, then get a good education, then work until your 68 and then you'll be set for life". People get caught in the current of listening to others instead of listening to their own inner music. Before they know it they have done what everyone has told them and yet they are not happy – on their deathbeds realizing that they have not actually lived life.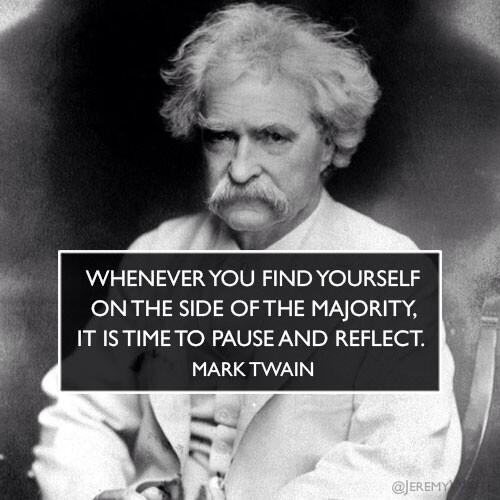 During my travels I met some of the most amazing people and shared some amazing moments. This is probably one of my favorite sectors of traveling: networking. To have a global network is truly a remarkable asset I find myself lucky to have.
Regular life can be interrupted by the extraordinary. I am living proof of that. Going from working two jobs to living the dream abroad is possible. It can be as easy as making one decision. Finding myself that it takes momentum, faith, and some rewiring of the brain to make this happen. This life goes fast – take a shot at your dreams while you still have the chance…
This is why it is important to sit your ass down and figure out what you want to get out of life – to get clear on your goals and dreams and attack them full on.
---
Reading was a huge catalyst to have accomplished what I did. It is one of the best habits I picked up over the last five years and has totally change my life in ways that are hard to explain.
THE 4 BOOKS THAT HELPED ME TAKE THE LEAP:
1) The 4-Hour Workweek – Tim Ferriss
2) Vagabonding: An Uncommon Guide to the Art of Long-Term World Travel – Rolf Potts
3) The Art of Non-Conformity – Chris Guillebeau
Please feel free to leave any questions, comments, or concerns about my trip down below 🙂